Eleonore is a hot red haired beauty with very sexy hands.
And she likes to use them to smother cheeky guys!
She overthrows him and sits down at his chest!
Then she uses her hands and fingers to shut his mouth
and nose and prevents him from breathing this way…!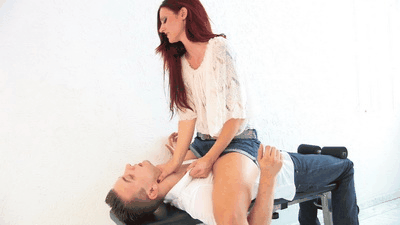 Check out the hot update with red haired Eleonore – on www.HOMSmother.com